SOLF Maintenance at Eastbrook Farmlands
Published on November 4, 2023 by Eileen Samberg
On Saturday, November 4, SOLF Trustees Eileen Samberg, Larry Samberg, Brett Peters, and volunteer Kathryn Korostoff worked near the entrance of SOLF's Eastbrook Farmlands. SOLF does periodic maintenance of properties even when there are no trails. To improve appearance at the street, the group cleared around the sign, pulled invasive buckthorn, removed entangling grape vines, and cut back a fallen maple. The previous weekend, Trustee Debbie Costine made a good start on the grape vines, which encouraged the group to head back the following weekend.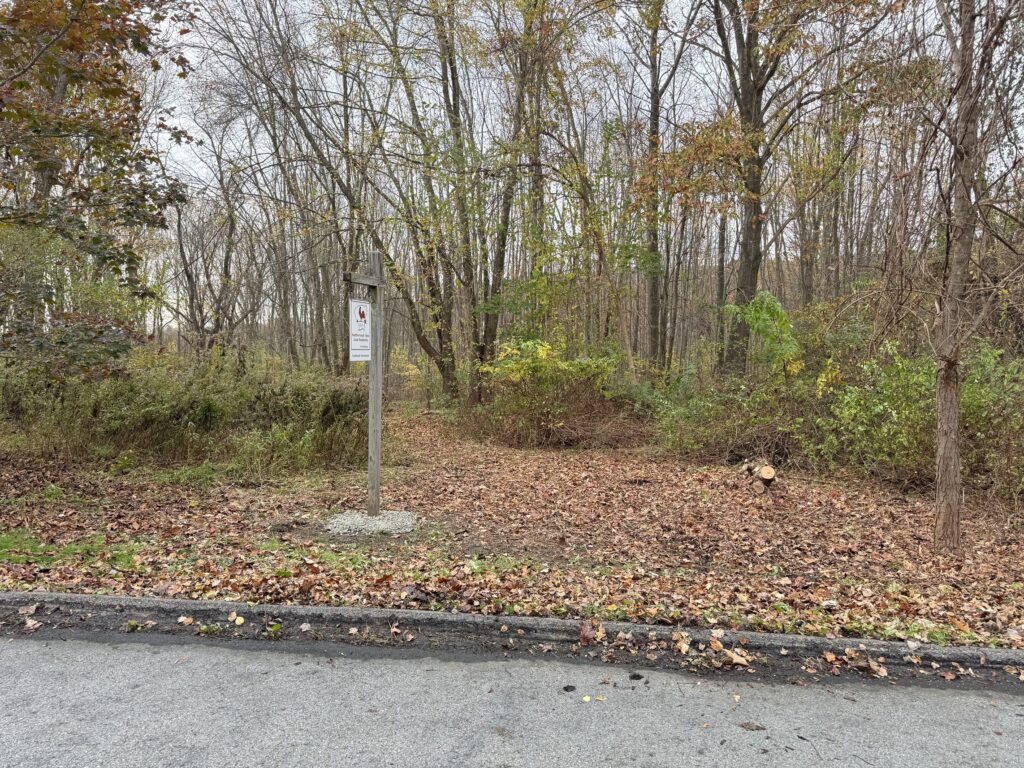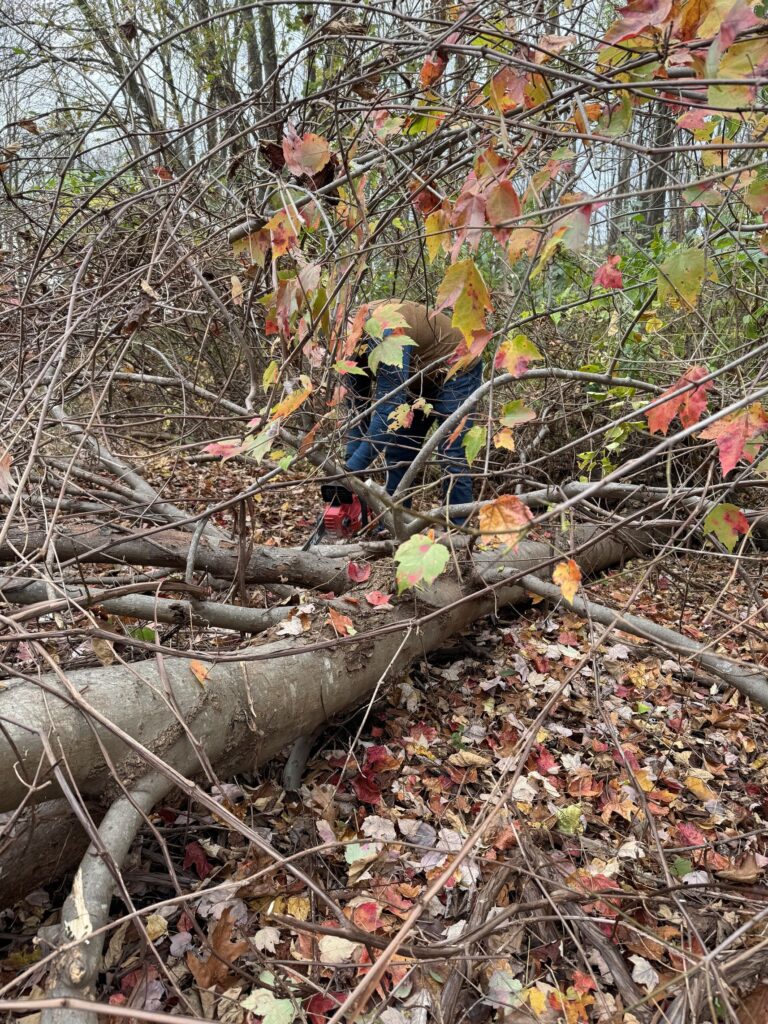 SWCA Environmental Consultants Volunteer at Bigelow Wildlife Refuge
Published on November 4, 2023 by Eileen Samberg
On October 12, 2023, employees from the SWCA Environmental Consultants office in Southborough volunteered at Bigelow Wildlife Refuge, spreading gravel along the path to the viewing platform. This is the second year that SWCA has volunteered its time! SWCA also sponsors our Chronolog project at Beals Preserve. Thank you, Ariel and group for thinking of us!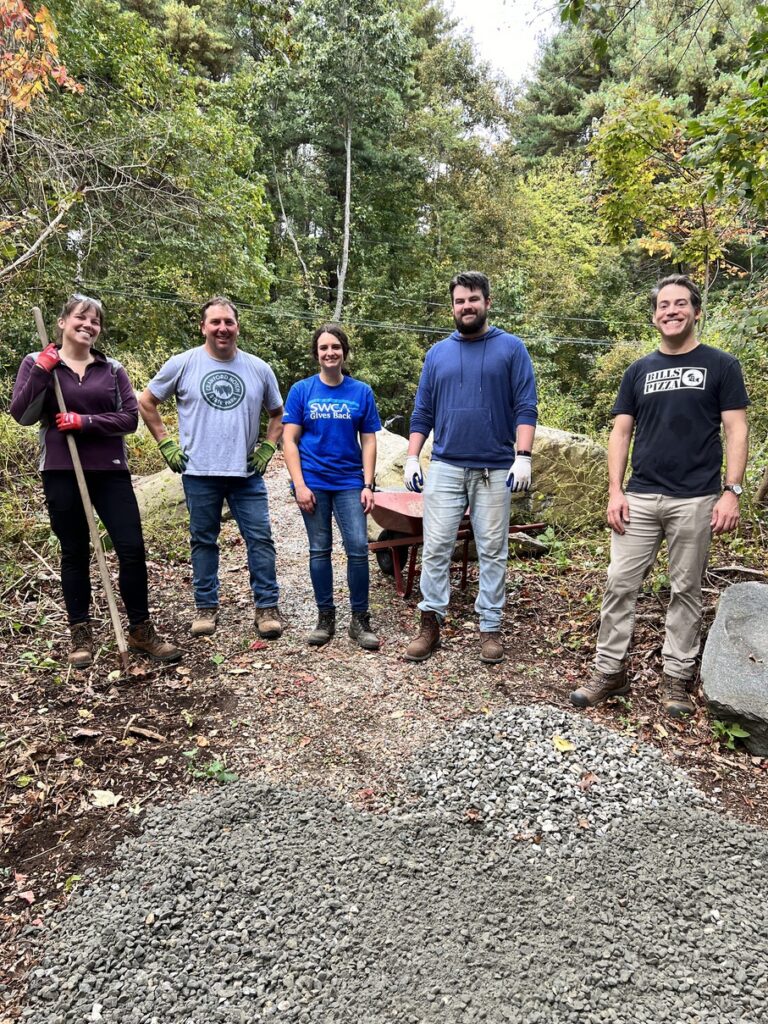 Bancroft Children Donate to SOLF
Published on October 20, 2023 by Eileen Samberg
The Bancroft family of Southborough recently showed their support for local causes!
Paxton, Asher, and sister Flora held a sale of gourds, donuts, and cider and decided to give half their profits to SOLF! We were so touched by their interest and generosity that we, the board of trustees invited them to hand over the generous donation of $100.00 in person! Thanks to these thoughtful young people for helping our mission of preserving and protecting open space in town for the benefit of all! [Text from SOLF trustee Deborah Costine.]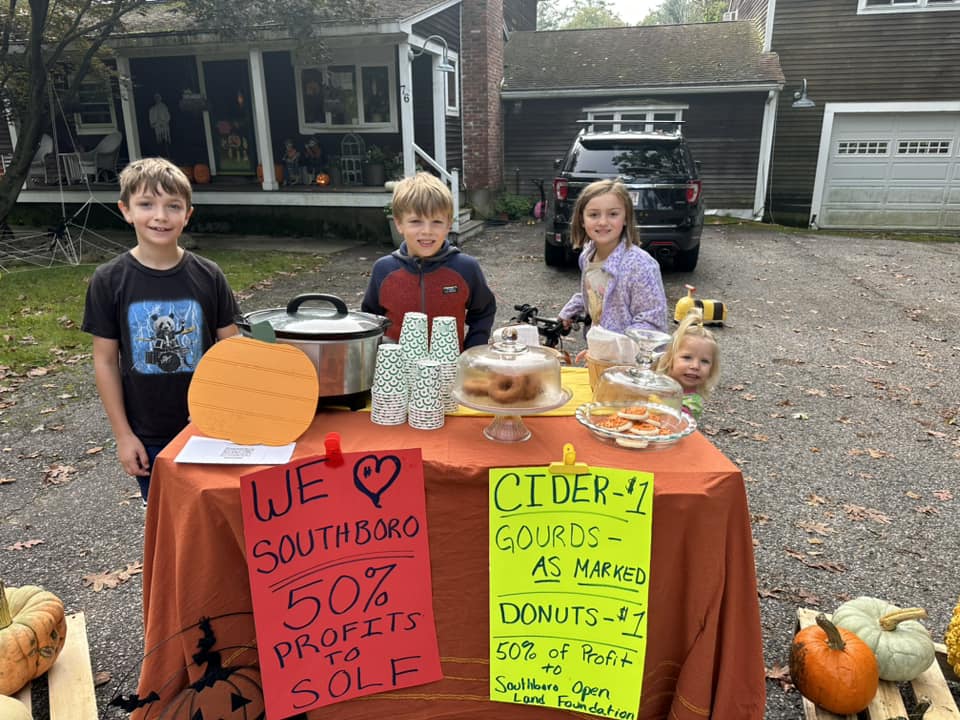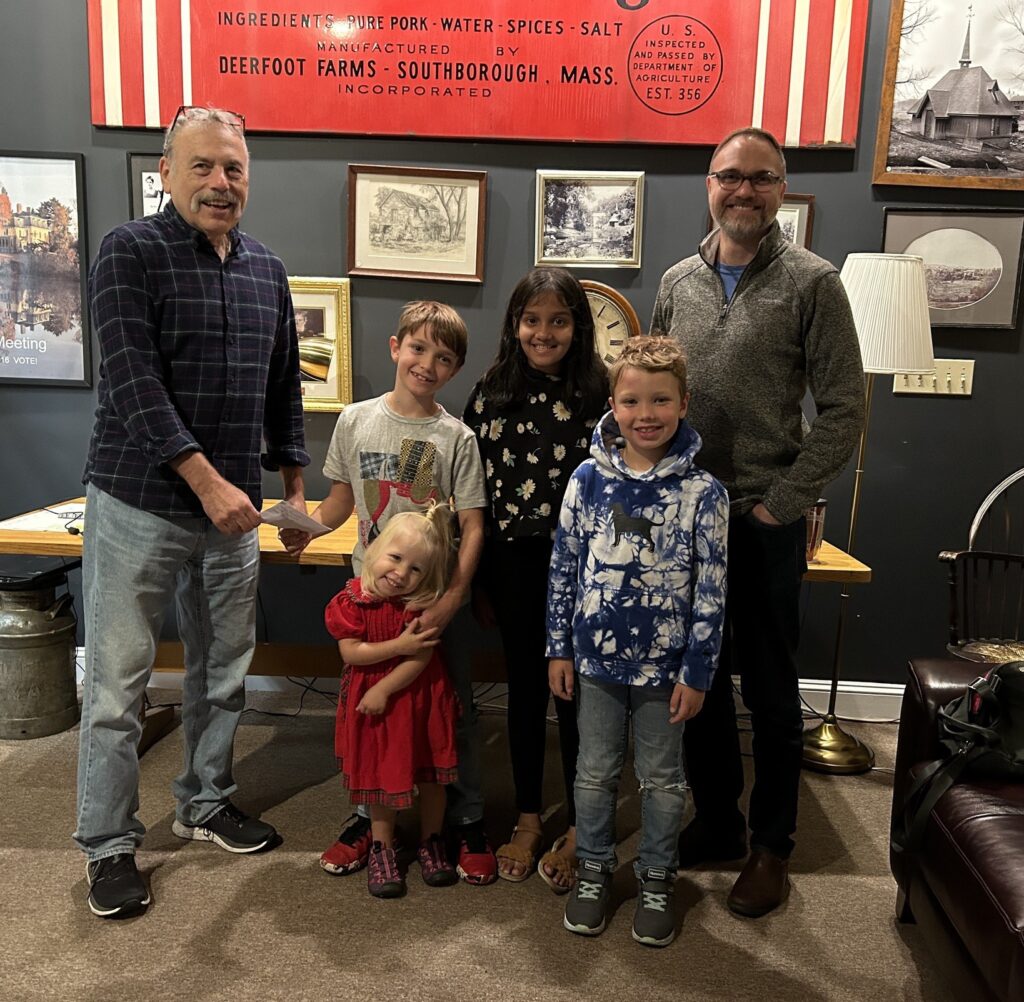 Lower left are: Paxton, Asher and a helpful friend, plus little Flora (peeking) – and lower right, at the meeting: SOLF treasurer, Larry Samberg; Paxton with sister Flora, helpful neighbor Maya Nikhil and Asher. On the right is SOLF President, Destin Heilman.
Remembering Whitney Beals
Published on October 19, 2023 by Eileen Samberg
We are sad to share that accomplished conservationist Whit Beals passed away peacefully at home, surrounded by his family, on September 14. His long career included work with the Connecticut DEP, the Roaring Brook Nature Center, the Nature Conservancy in Maryland and Boston, the Town of Wayland, Sudbury Valley Trustees, and the New England Forestry Foundation, from which he retired in 2019. He served as an MLTC Board member from 2011-2021, and was a current member of MLTC's Conservation Advisory Council. He also served as President of the Southborough Open Land Foundation and was a member of the Massachusetts Water Resources Authority's Water Supply Citizens Advisory Committee for over 30 years. He was also the architect behind preservation of his family's land – Chestnut Hill Farm in Southborough. In addition, Whit recently finalized a donation of 550 acres of beautifully managed forestland in Ashburnham to New England Forestry Foundation's Pooled Timber Income Fund. The donation ensures the property will continue to be managed for forest products as it has been since 1920 and Whit's two sons, as the designated beneficiaries, will receive a lifetime income stream from the Fund. Whit's wisdom, positivity and support will be sorely missed. Arrangements are pending. (Taken from Mass Land Trust Coalition Newsletter.)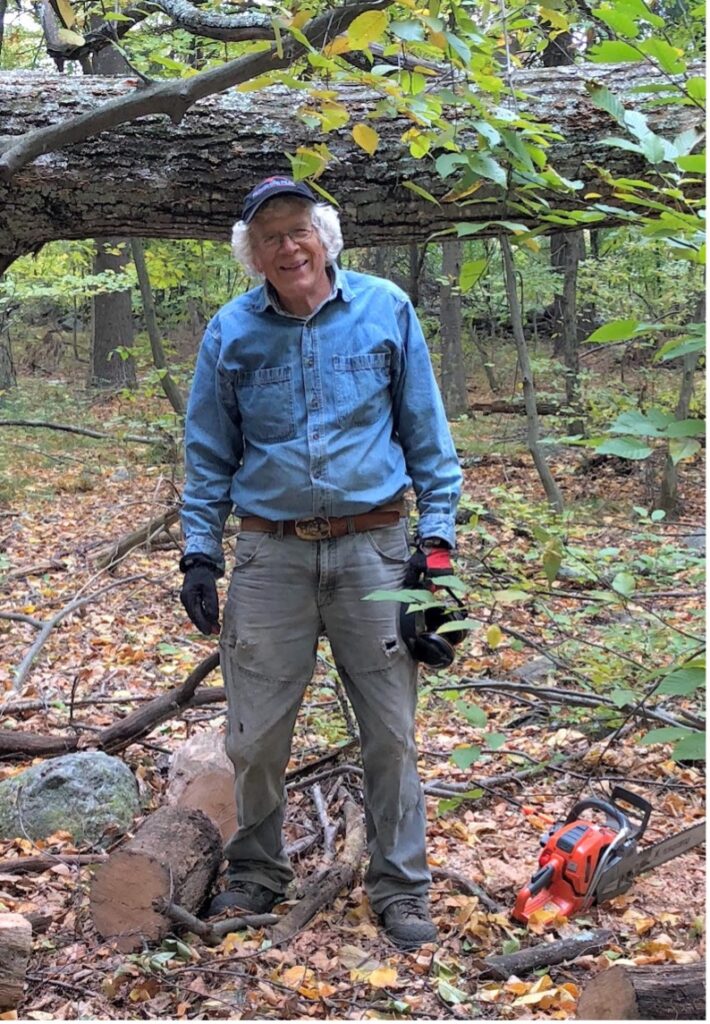 Whit's Obituary from Short & Rowe Funeral Home ©2023
You can read a copy of Whit's obituary here on our website
or follow this link to Short & Rowe Funeral Home.
Beals Preserve Chronolog Project
Published on October 18, 2023 by Eileen Samberg
Announcing our new citizen science tool, Chronolog, a photo stand for our visitors to take pictures from the Upper Meadow (near the Lone Wolf trail) looking north towards Main Street (Route 30). The stand is right by our new beautiful bench built and installed by Cassie Melo for her Eagle Scout project. You, the visitor, take a picture and email it to the Chronolog site, helping to produce a time lapse set of photos all taken from the same spot over time and seasons. Let the fun begin! You will receive a confirmation with a Chronolog link for the Beals Preserve time lapse photos. Learn more at https://solf.org/beals-preserve-chronolog-project/.
The Chronolog project is co-sponsored by SOLF and SWCA Environmental Consultants.
Dedication of The Whit Beals Garden at Beals Preserve
Published on September 23, 2023 by Eileen Samberg
On September 23, 2023, Freddie Gillespie, Chair of the Southborough Open Space Preservation Commission, and Sally Watters, Southborough Open Land Foundation Trustee, honored Whitney Beals' dedication and life passion for open space by renaming the pollination garden at Beals Preserve to The Whit Beals Garden – Biodiversity Through Pollination. Whit devoted much effort in recent years to help make this garden become a reality.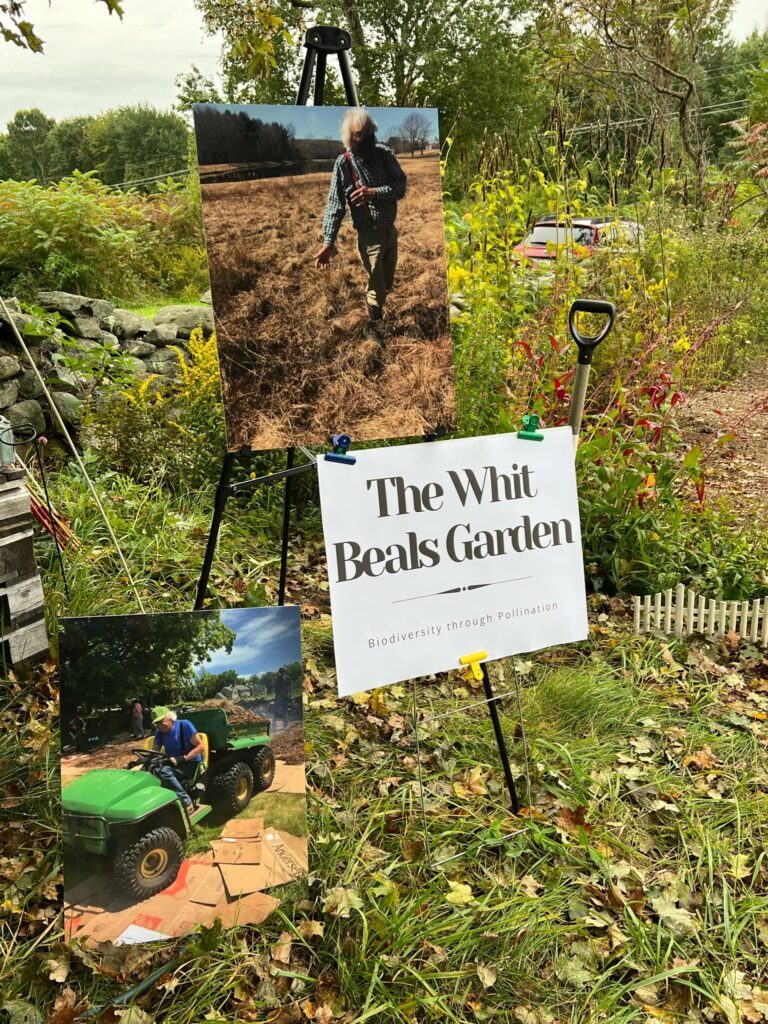 Granite Benches Installed at Beals Preserve
Published on June 15, 2023 by Eileen Samberg
Beals Preserve now has 2 granite benches, in addition to the wood benches built by Cassie Melo for her Eagle Scout project. SOLF trustees Brett Peters arranged for delivery to the property and then prepared the ground and set the legs. Trustees Whit Beals with his trusty tractor, Brett Peters, and Larry Samberg worked to get the benches in place on the legs. One bench is under the tree by the kiosk and the other is by the Pollinator Garden on the Main Street Field side of the property. Well done!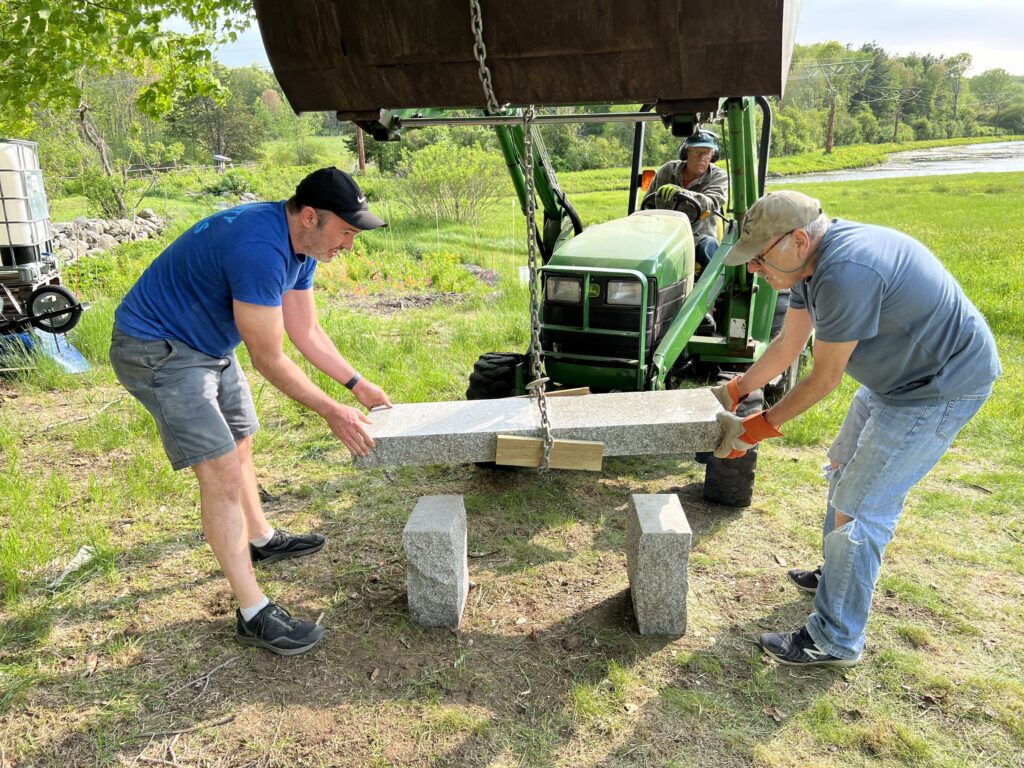 New Benches for Our Visitors at Beals Preserve
Published on May 14, 2023 by Eileen Samberg
Thanks to Cassie Melo and her Eagle Scout project, visitors to The Elaine and Philip Beals Preserve can now take advantage of two beautiful oak benches on which they can relax and enjoy the scenery. Cassie, a member of Troop #823, along with some help from her father, John Melo, built and then on April 9 transported the two benches to the Beals Preserve Main Street parking lot. Trustee Whit Beals and his gator transported the benches to the placement sites. One of the benches is across from the Lone Wolf Trail entrance in the Upper Meadow. The second is along the Riding Ring Trail, on the right, under some pine trees. Congratulations to Cassie on a job well done!
The first set of pictures was a walk with Cassie to determine placement in the Upper Meadow.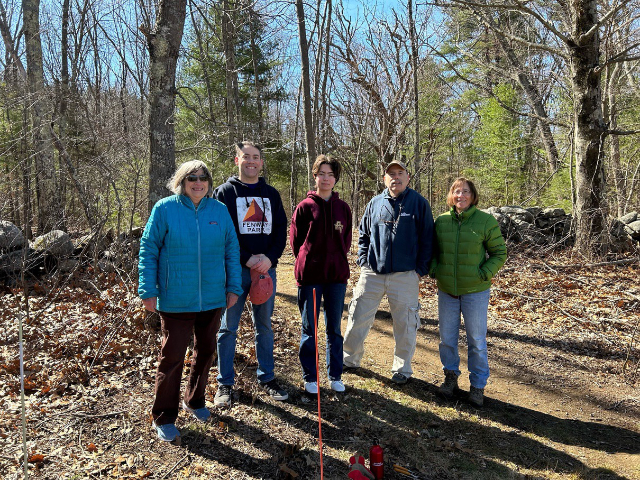 April 9, 2023 – Installation Day.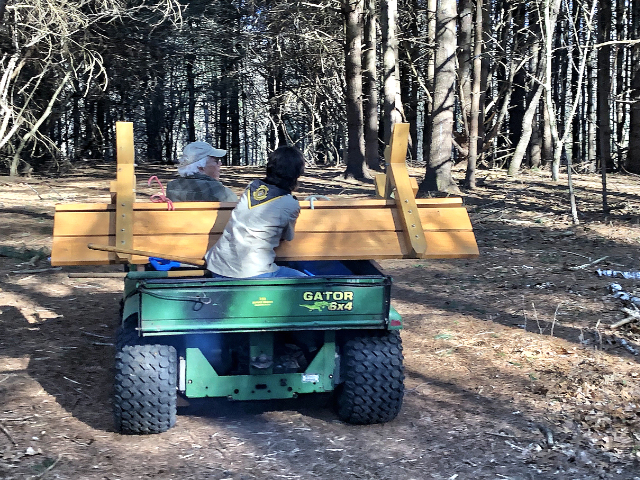 Al Bezanson Receives Elaine Beals Conservation Award at the Annual Meeting
Published on May 12, 2023 by Eileen Samberg
Southborough Open Land Foundation had its Annual Meeting on Wednesday, May 10 at the Community House at 28 Main Street in Southborough. The evening started at 6 pm with light refreshments, followed at 7 pm with Trustee introductions and remarks, the presentation of the 2023 Elaine Beals Conservation Award to Al Bezanson, and a program by Trustee Debbie Costine entitled, "A Virtual Walk in the Woods."
Allan Bezanson, long-time Southborough resident, and native of Northborough, has, since his retirement, had a big impact on preservation; first in devoting hundreds of hours to saving the historic Burnett property and since then sharing his stunning photos of beautiful natural sights from Great Blue Herons, to goldfinches to ponds with amazing reflections. It is when we love and appreciate something that we will work to preserve it. [Presentation by Debbie Costine]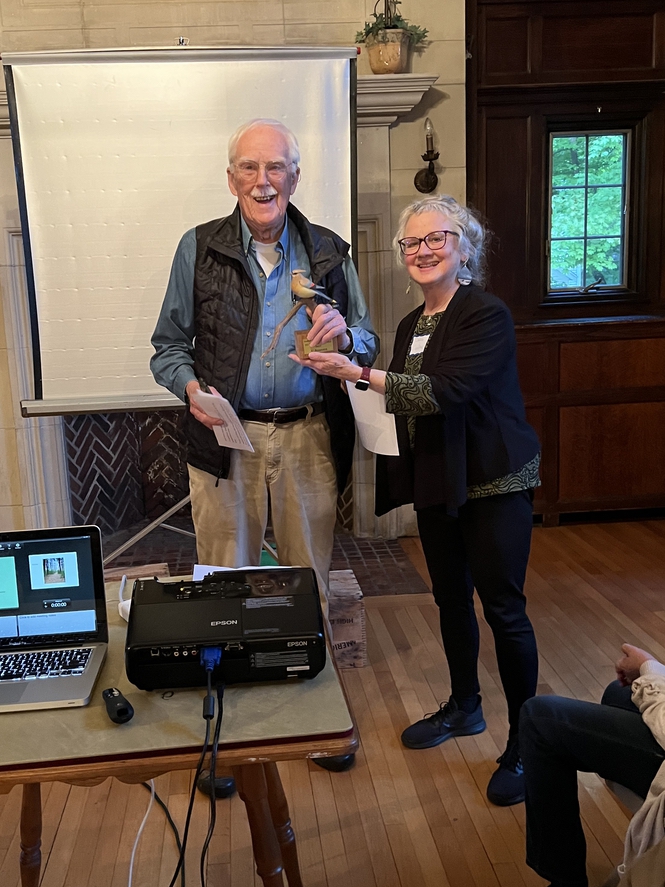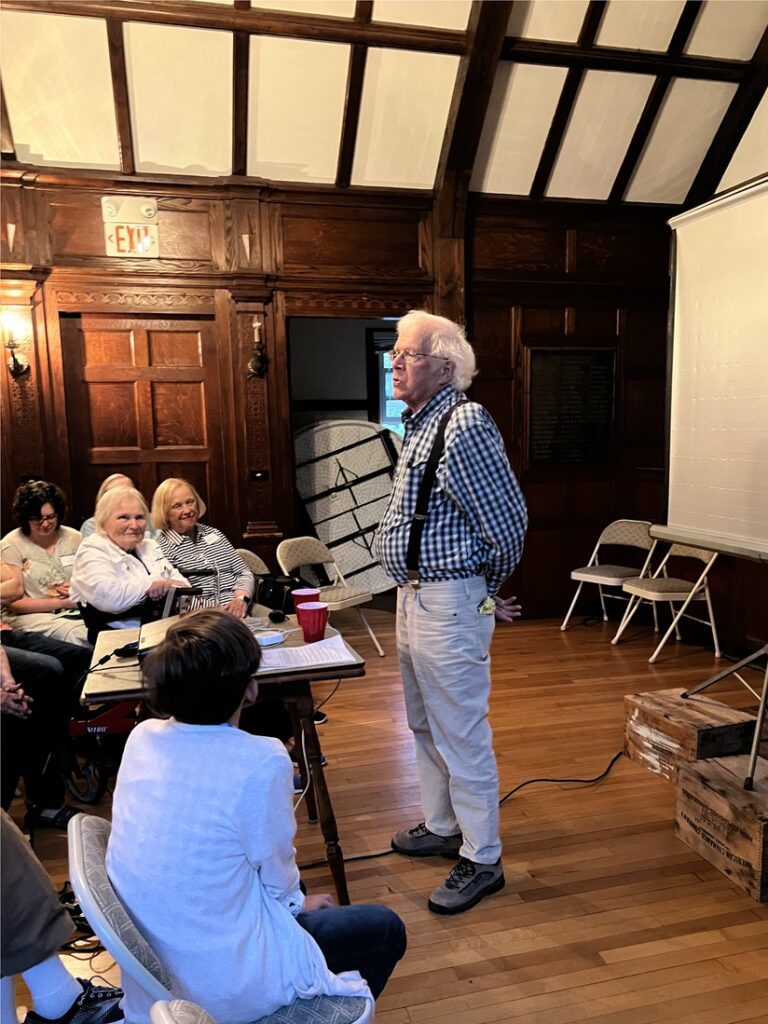 Dark Skies Initiative
Published on January 12, 2023 by Eileen Samberg
Light pollution is an ever growing problem as land is continuously developed. Without an eye towards the future, open land conservation, and responsible lighting choices, we'll lose what little we have left on the planet for truly dark skies.
Visit our page under Resources to learn about the Dark Skies initiative in Southborough.