Beals Preserve Chronolog Project
Published on May 13, 2023 by Eileen Samberg
Announcing our new citizen science tool, Chronolog, a photo stand for our visitors to take pictures from the Upper Meadow (near the Lone Wolf trail) looking north towards Main Street (Route 30). The stand is right by our new beautiful bench built and installed by Cassie Melo for her Eagle Scout project. You, the visitor, take a picture and email it to the Chronolog site, helping to produce a time lapse set of photos all taken from the same spot over time and seasons. Let the fun begin! You will receive a confirmation with a Chronolog link for the Beals Preserve time lapse photos, https://www.chronolog.io/site/SOL101. You also can see the time lapse photos at the bottom of this page.
The Chronolog project is co-sponsored by SOLF and SWCA Environmental Consultants.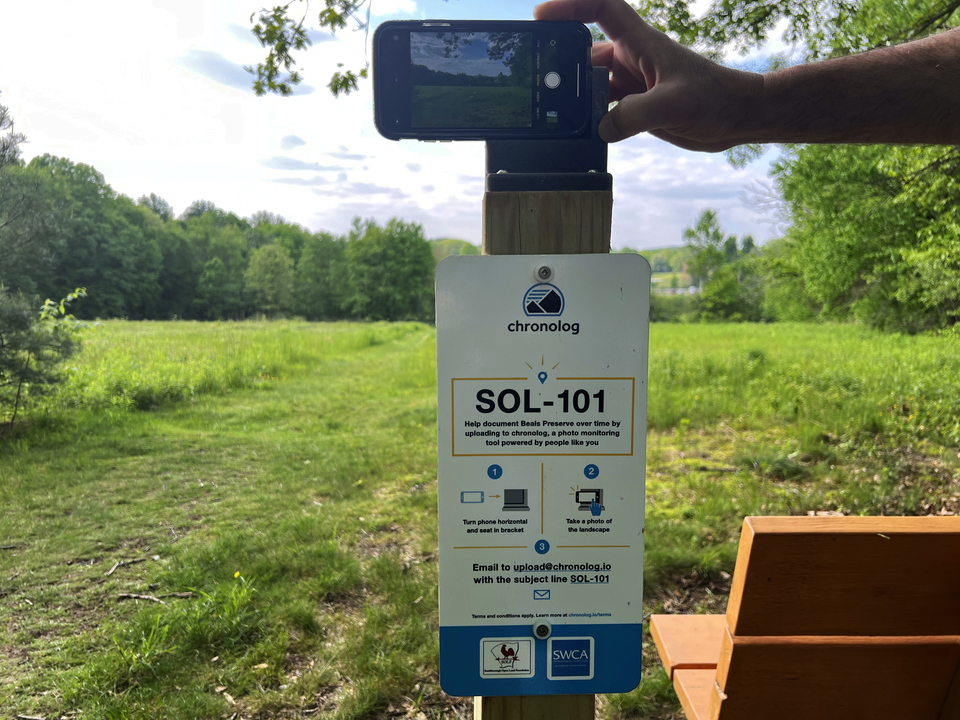 Below is a map of the location.