Bigelow Wildlife Refuge
Bigelow Wildlife Refuge, on Bigelow Road, comprises two contiguous properties, totaling 19.4 acres, and includes beautiful wetland swamp and woodland that can be explored along SOLF's new, 300 foot path to a viewing platform and bench.
Bigelow Wildlife Refuge is part of an ecologically diverse, 2,225 acre open space, watershed network that includes Department of Conservation and Recreation property and Sudbury Valley Trustees' Sawink Farm. The Boroughs Loop Trail runs through parts of the DCR and SVT properties, and includes the old farm road (dirt and gravel) that connects Bigelow Road in Southborough and Walker Street in Westborough.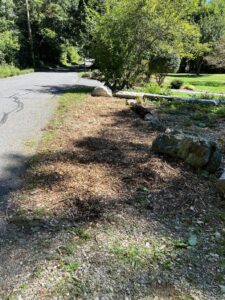 As of August 2022, there is now just off-road parallel parking available for one or two cars on a cleared wood-chip area. Please do not park on Bigelow Road as it has no shoulder and parking is not allowed in the turn-around at the end of Bigelow Road.
Alternatively, visitors can drive to Walker Street in Westborough and park at the SVT Sawink Farm parking lot. From the lot, it's a 1400-foot walk along the old farm road to Bigelow Road and the entrance to Bigelow Wildlife Refuge.
___________________________________
SOLF was the beneficiary of Robby Stewart's hard work and skills as he finished his Eagle Scout project in the spring of 2021. After presenting his project several times to the Southborough Conservation Commission to get approval, he organized his troop to build the viewing platform. The troop also removed many invasive plants to clear the way for the path to the platform. Viewers can now look out over a large wetland area to watch birds and other wildlife. Many thanks to Robby and Boy Scout Troop 1 for their hard work.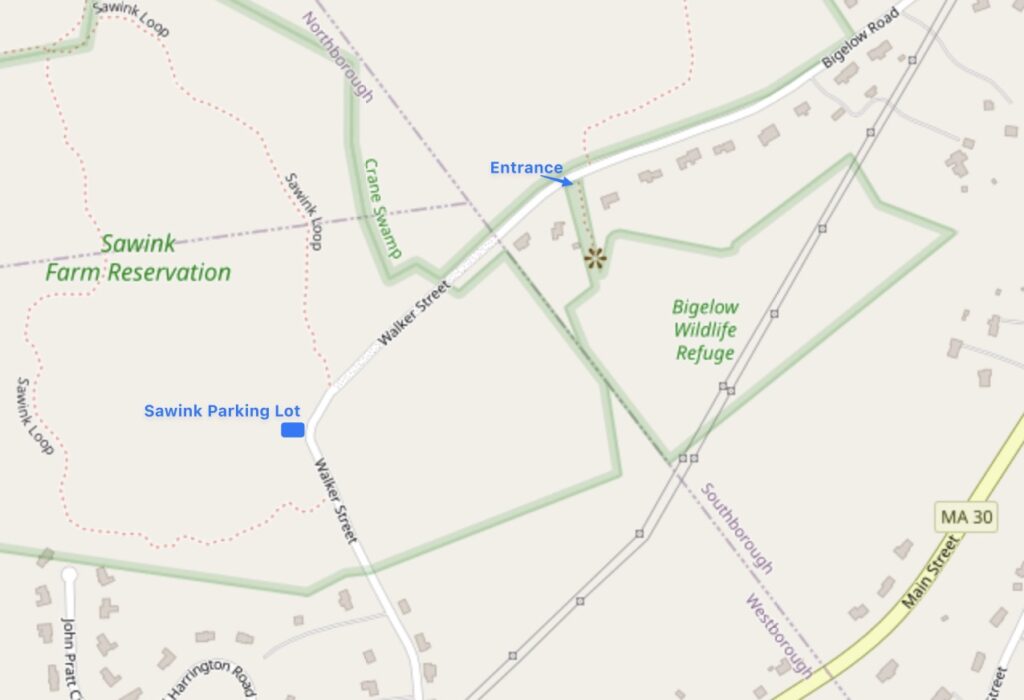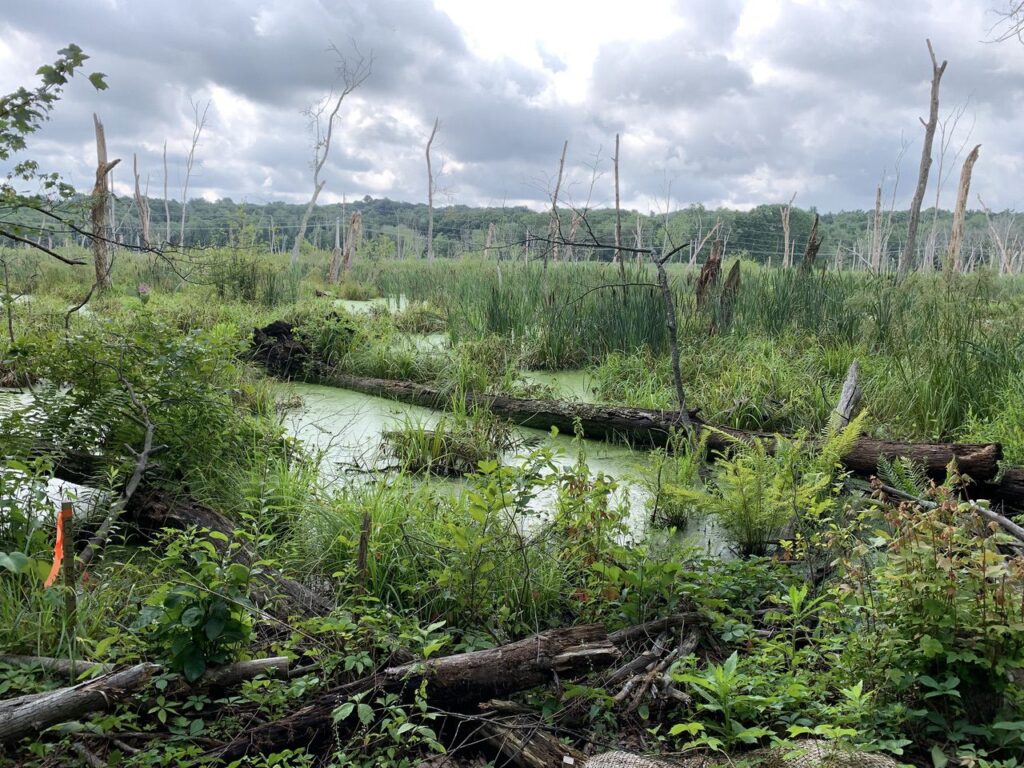 One of the challenges at Bigelow Wildlife Refuge is control of knotweed, primarily at the front of the property. Another is maintaining the trail to the viewing platform. Trustee Lawrence Spezzano has been instrumental in overseeing and organizing work projects. In the spring of 2022, Lawrence laid down wire mesh to slow the growth of knotweed and over time may stop the growth. In July 2022, a work party weeded the front and the path, and spread a thick layer of wood chips.