New Benches for Our Visitors at Beals Preserve
Published on May 14, 2023 by Eileen Samberg
Thanks to Cassie Melo and her Eagle Scout project, visitors to The Elaine and Philip Beals Preserve can now take advantage of two beautiful oak benches on which they can relax and enjoy the scenery. Cassie, a member of Troop #823, along with some help from her father, John Melo, built and then on April 9 transported the two benches to the Beals Preserve Main Street parking lot. Trustee Whit Beals and his gator transported the benches to the placement sites. One of the benches is across from the Lone Wolf Trail entrance in the Upper Meadow. The second is along the Riding Ring Trail, on the right, under some pine trees. Congratulations to Cassie on a job well done!
The first set of pictures was a walk with Cassie to determine placement in the Upper Meadow.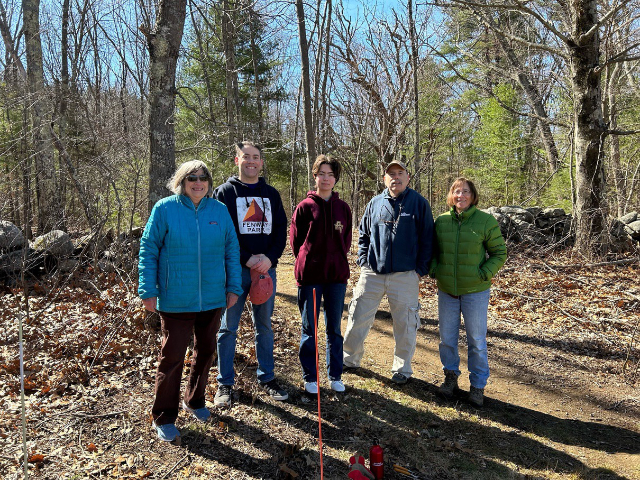 April 9, 2023 – Installation Day.