Pollination Preservation Garden Planting at Beals Preserve – September 2022
Published on July 30, 2022 by Eileen Samberg
Freddie Gillespie, chair of the Southborough Open Space Preservation Commission, has been recruiting volunteers to install a Pollination Preservation Garden at SOLF's Beals Preserve. Preliminary work was done last summer and fall. After poison ivy control work and garden prep in June, volunteers did a major planting on July 16–17.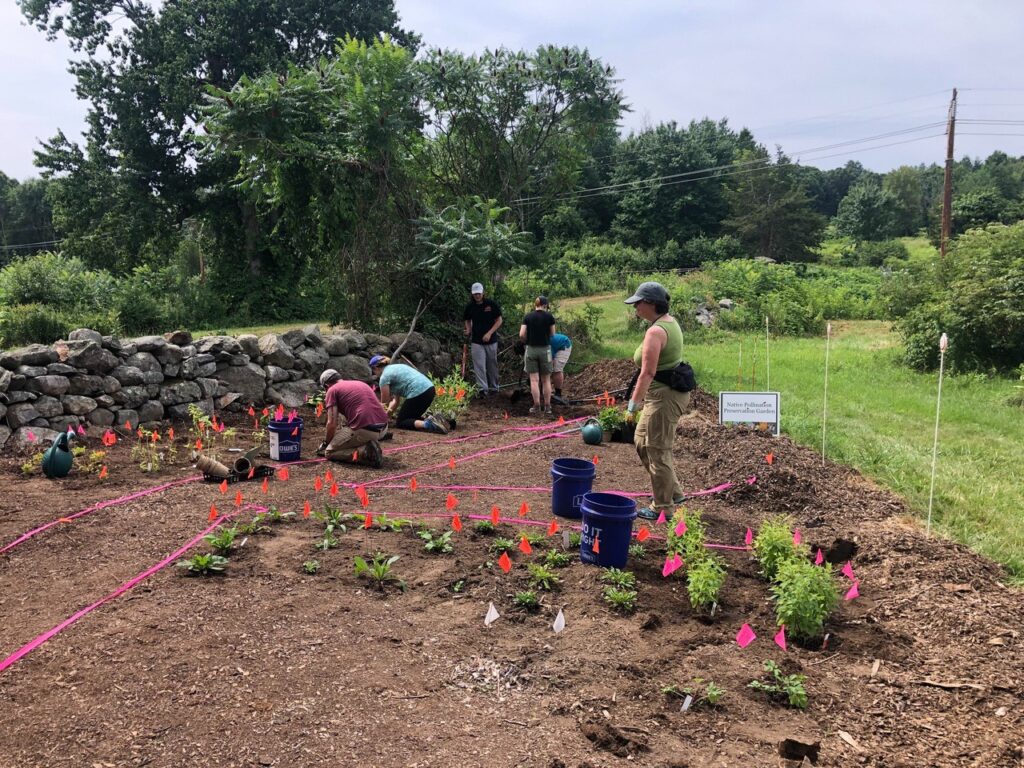 Volunteers did another major planting on Saturday, July 23, in spite of the heat wave. Volunteers, including SOLF Board Members Sally Watters, Debbie Costine, Larry Samberg, Eileen Samberg, and SOLF volunteers Brett Peters and Kathryn Korostoff, started early at 8 am and worked to almost 12 noon. Great job, everyone!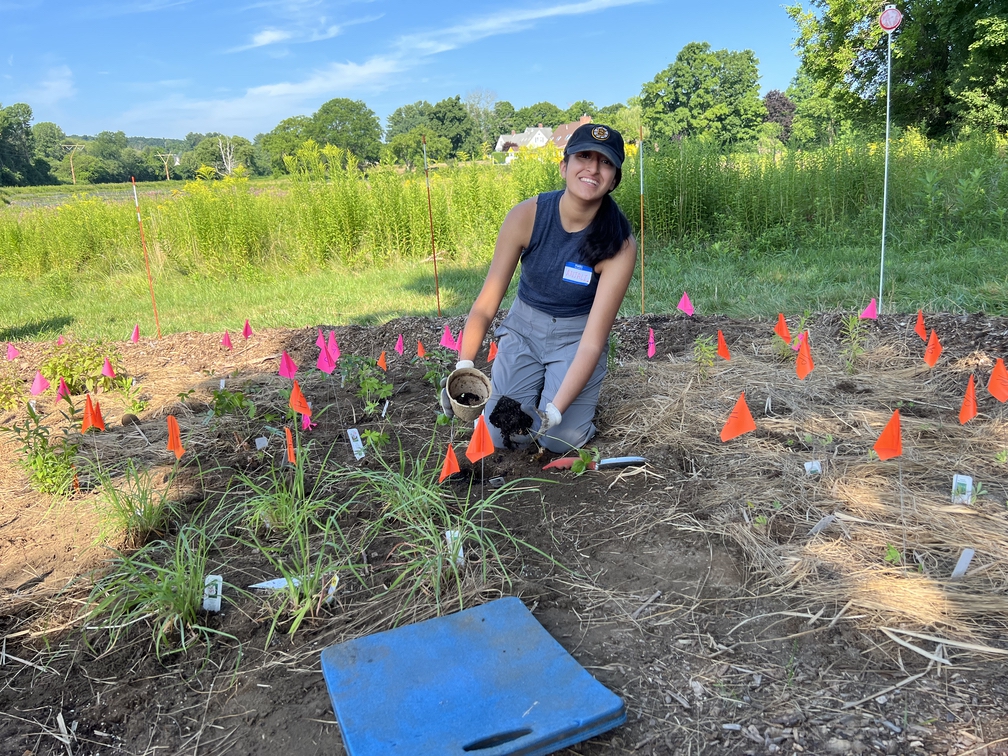 Volunteers worked again on Saturday, July 30, taking the project close to completion. And more work was done on Saturday, August 6.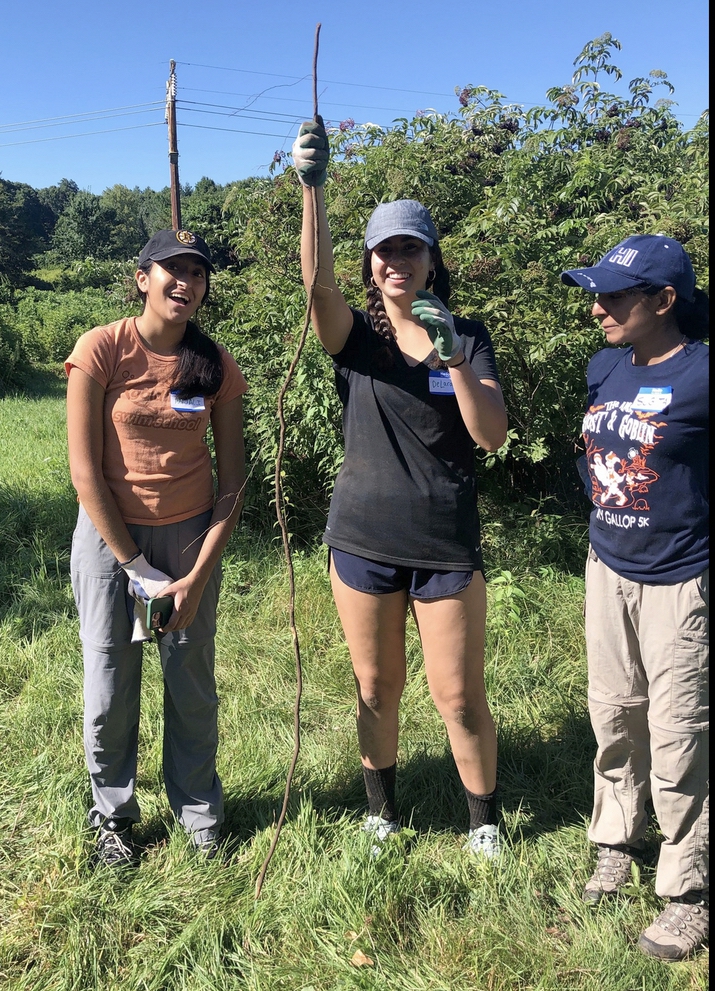 The Pollination Preservation Garden is getting a lot of love from Freddie Gillespie and her volunteers. Here is how it looks on September 14, 2022.